Last February 21, the PCCIJ, with the help of DTI Tokyo Ms. Dita Angara Mathay, hosted the networking event with the South Luzon Chapter of the Philippine Chamber of Commerce (PCCI). The event was held at the Philippine Embassy Siazon Hall.
More than 50 corporate members of PCCI South Luzon led by PCCI Vice President Teresita M. Leabres attended the event with about 35 corporate members and guests joining from the PCCIJ.
The event was an outstanding success and PCCIJ hopes to hold similar events in the future.
Here are some highlights from the event: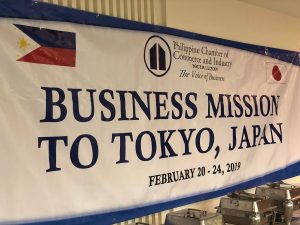 PCCIJ Chairman Allan Reyes delivering the opening speech to welcome the PCCI South Luzon delegation.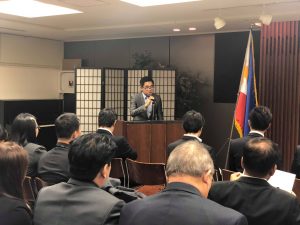 PCCI South Luzon Vice President Teresita M. Leabres delivering her speech.